JEMBOA from Cinderford are pressure washer specialists that offer a full house gutter cleaning service anywhere in Gloucestershire including the Forest of Dean, Gloucester, Cheltenham and the rest of the county.
Special offer
JEMBOA are currently running a special offer on their gutter cleaning service. MORE INFO..
About JEMBOA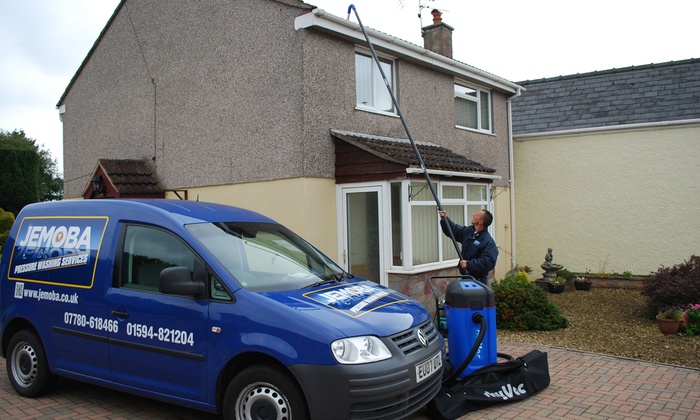 Jemoba pressure washing services specialise in cleaning Patios, driveways, decking, pathways guttering and fascias, walls, garden furniture, wooden panels, graffiti , moss off roofs and basically anything that needs cleaning.
Contact
Address – 2 West View, Cinderford, Forest of Dean, Gloucestershire GL14 2EP
Website – www.jemoba.co.uk